View web version of newsletter | www.douglas.co.uk
Hanging drop crystallization experiments with the Oryx range of robots


Using the MiTeGen In Situ-1 plate
The MiTeGen In Situ–1 crystallization plate is now available from Douglas Instruments. Please contact us to request a free sample of the MiTeGen In Situ–1 *Limited stocks.

The plate can be flipped over to create a 96 well hanging drop experiment.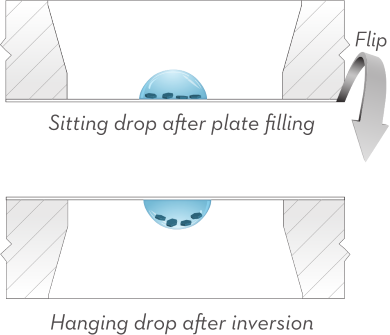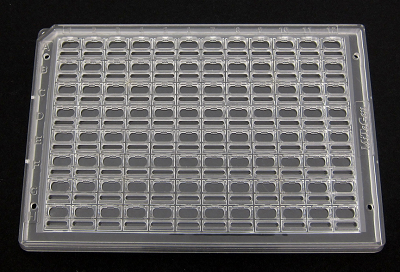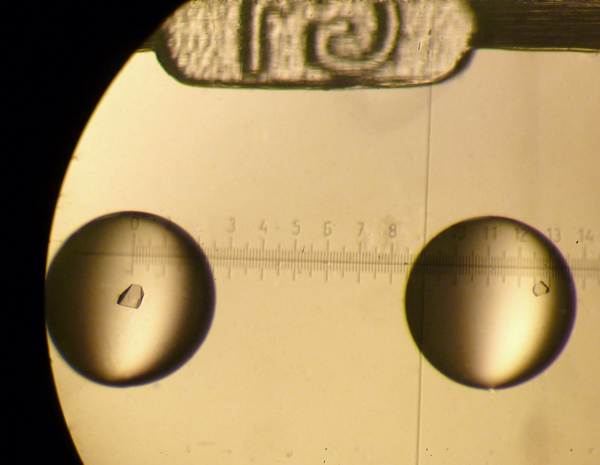 The In Situ–1 plate is compatible with the Oryx8, Oryx4 and OryxNano allowing all users to:

• Collect data in situ.

• Set up 96 well hanging drop screening and MMS microseeding experiments in approximately 10 minutes.

• Set up microseeding dilution experiments with the Cross Matrix Optimization experiment and the Additive Scatter experiment.


The In Situ–1 plate is compatible with all our experiment scripts, and works well with XStep for optimization. (Oryx8 only).

Key features of the In Situ–1:





Please contact us for more information about the In Situ–1 plate or a plate definition file.


24 Well cover slide dispensing (Oryx4 and Oryx8 only)

• Set up 24 well cover slide experiments with up to 5 drops per slide.

• vary protein : precipitant ratio independently for each drop.

• Dispense additives such as seeds or diluent.

• Compatible with LCP dispensing.

• 22 and 18mm cover slides can be used.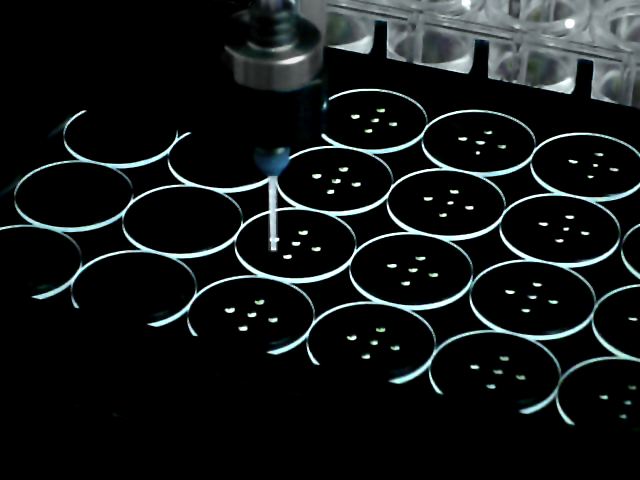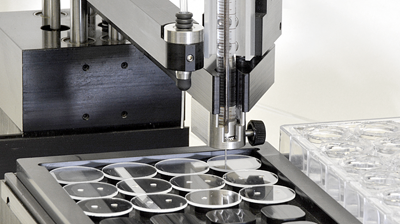 To request a quote or demonstration please contact Hilary@douglas.co.uk.

To request technical assistance please contact Stefan@douglas.co.uk

For anything else please contact Info@douglas.co.uk


Douglas Instruments will be at the following meetings:
Visit our booth and pick up a free microseeding toolkit containing everything you need to do a MMS Microseeding experiment including the Hampton seed bead and crystal crusher.



Recent citations of Douglas Instruments products
The three-dimensional structure of "Lonely Guy" from Claviceps purpurea provides insights into the phosphoribohydrolase function of Rossmann fold-containing lysine decarboxylase-like proteins

Lenka Dzurová, Federico Forneris, Simone Savino, Petr Galuszka, Josef Vrabka and Ivo Frébort
Proteins: 83.8.1539–1546


Complete epitopes for vaccine design derived from a crystal structure of the broadly neutralizing antibodies PGT128 and 8ANC195 in complex with an HIV-1 Env trimer

L. Kong, A. Torrents de la Peña, M. C. Deller, F. Garces, K. Sliepen, Y. Hua, R. L. Stanfield, R. W. Sanders and I. A. Wilson
Acta Cryst. (2015). D71, 2099-2108


Binding of the Lactococcal Drug Dependent Transcriptional Regulator LmrR to Its Ligands and Responsive Promoter Regions

Jan Pieter van der Berg, Pramod Kumar Madoori, Amalina Ghaisani Komarudin, Andy-Mark Thunnissen, Arnold J. M. Driessen
10.1371/journal.pone.0135467


Douglas Instruments Ltd. All rights reserved.


Douglas Instruments Ltd
East Garston
Hungerford
Berkshire RG17 7HD
United Kingdom

Tel: + (44) 1488 649090
US toll free: 1-877-225-2034

Do you have a comment or question about protein crystallization or robotics that members of our bulletin board may be able to help you with?
Subscribe to the Automatic Protein Crystallization Group
Douglas Instruments